Interior Design Investment Pieces and their Pivotal role in Interior Styling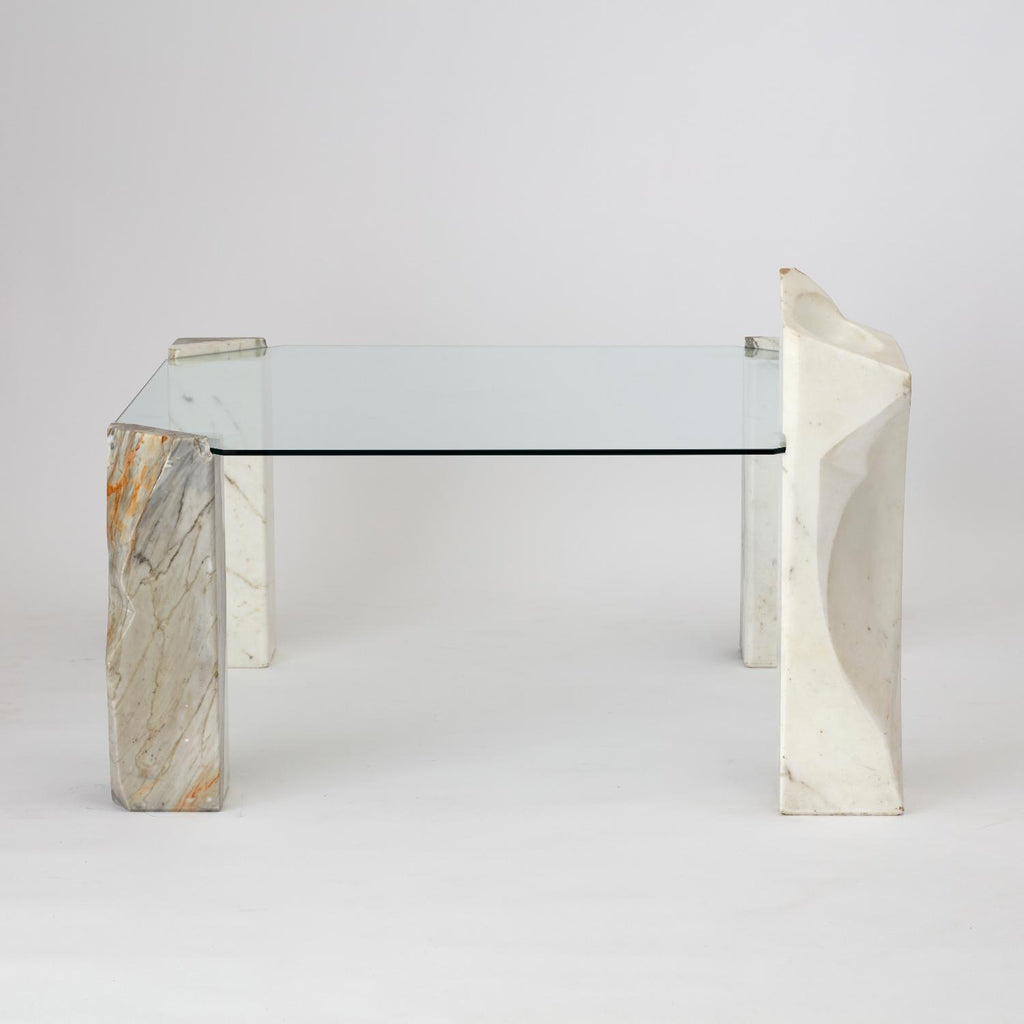 Buying an investment piece for your home needn't be complicated, but it does warrant careful thought. When making a more expensive purchase, it's easy to be dissuaded by what can seem to be - at first glance - a large outlay. Of course, that old adage of buying something of superb quality and avoiding false economy is true, but there are other factors to consider.
Pair of vintage, cocoon FLOS table lamps designed by Castiglioni
An heirloom for the next generation
The reason some pieces of furniture or artwork have come to be referred to as 'investment pieces' is just that: they are an investment. Buying a beautifully designed, iconic object means greater expenditure in the short term, but, in the long term, it's almost a certainty that the piece will retain its aesthetic appeal and even increase its monetary value.
Carlo Scarpa Samo table
Balancing aesthetic appeal with functionality
An investment piece might well have been chosen for its beauty and design credentials, but that doesn't mean it shouldn't be used and enjoyed. What is the point of a handcrafted dining room chair if it's not pleasant to sit on, or a desk that can't withstand a heavy workload? Choose classic pieces that are comfy but resilient and able to weather the knocks and scrapes of life. Seek out objects that look even better as they age: leather, which will only become softer, wood that takes on a patina. Being surrounded by objects that are beautiful yet highly functional contributes enormously to a sense of peace and well-being and highlights design as the art form that it truly is. Good design has evolved to enrich people's day-to-day lives, not to create museum pieces, untouched and only admired from afar.
Vintage wooden screen
Protecting heritage
Sometimes it might be that an investment piece is chosen because of the importance of its heritage. This could be a decorative object rather than a functional piece, but either can provide tangible reminders of our past, enhancing our own self-awareness. Why we are who we are and how we have arrived at that point is equally as important as the person we might become; a certain object can remind us powerfully of both our history and our traditions. It brings to mind the generations that have come before us and – on a personal level - those individuals who have made an indelible mark on our lives.
Pair of huge vintage Willy Guhl planters
Choosing classic designs
Passing trends certainly have their place in interior styling. However, for a more sustainable approach, it's always worth choosing something that has been expertly designed and made to last, whether it's a handcrafted side table or an iconic light. More often than not, it's worth spending the money if a piece will still be both loved and fulfilling its function in fifty or sixty years time. And just because something has design longevity, doesn't mean it's staid and boring; a multitude of design classics demonstrate whimsy and playfulness and were highly original at the time of their inception. There's always room for frivolity, but hopefully not at the expense of sustainability.
Moon rock stone lamps, Andre Cazenove
The versatile investment
Versatility is one factor that makes a piece of furniture an excellent long-term investment. If something can be used, reused, adapted and then even repurposed, the investment will pay for itself many times over. An investment piece will rarely sit in isolation. A side table may double up as a bookshelf or transform into a storage cube, perhaps even travel from a living space to a bedroom. Whichever piece you choose, however, needs to fit seamlessly into your interior, complementing the elements already there and creating a unified whole whatever its function.
Handcrafted glass top coffee table with marble legs
Finally, no matter how versatile the investment piece, how iconic its design or practical its function, there's one more factor to consider before making an important purchase: do you like it? Trust your instincts and choose what you love; all things taken into consideration make sure you buy a piece because it sings to your soul.