Interior Design and the fusion of function and design: Peill + Putzler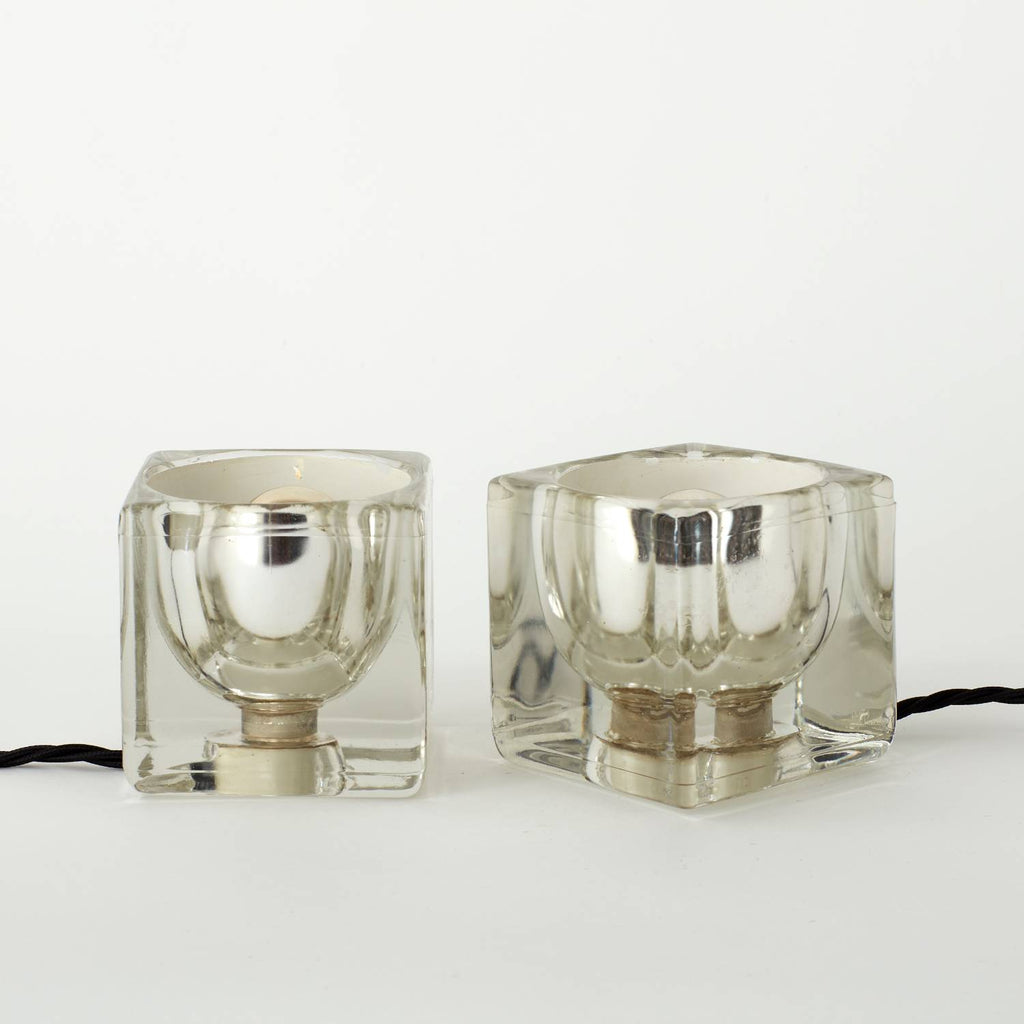 Fine craftsmanship and collaborations with iconic designers of the 20th Century, mean that Peill + Putzler's sculptural glass shades and futuristic globular forms have always been highly sought after pieces. Rising from the ashes following the Second World War when two successful German manufacturers merged to become one company, Peill + Putzler unifed their respective expertise in glass blowing and lighting. Fusing their skills together, they took light manufacture beyond the mundane and prosaic transforming it into an aesthetic and intuitive art form.

Peill und Sohn (Peill and Son) was founded in 1903 in Düren, a small town in the west of Germany. Leopold Peill, a prominent citizen in Düren was well known for both his glass works and his philanthropy. The Putzer brothers from Penzig (Pieńsk) had extensive experience producing petroleum lanterns for street lighting. Previously part of Germany when annexed by Prussia in 1815, Penzig once again became part of Poland following the defeat of Nazi Germany and consequently - expropriated by the Polish government - the Putzer brothers joined forces with Leopold Peill. Peill + Putzler Glashüttenwerke was therefore rebuilt as both a glass works and lighting company; the first glass was melted in 1948. By 1950, the company owned five glass ovens, adding two more in the 1970s. Employing 1,500 people at its peak, the glass works was the largest employer in Düren.


Peill + Putzler Glashüttenwerke, 1958

 

From 1952, under the direction of Günther Peill and Hans Ahrenkiel, the importance placed on innovative design and intricate work meant that Peill + Putzler became one of the founding members of the German Design Council. The significance given to good design also meant that the glass works consistently worked with notable designers such as Ferdinand Gangkofner, Wilhelm Wagenfeld, Helmut Demary, William Brown and Horst Tüselmann, amongst many others. Rapidly becoming admired in architectural circles, this was not least because of the high standard of Peill + Putzler's production as well as its attention to detail. Two periods of collaboration are of particular note. During the early 50s, the workshop joined forces with Wilhelm Wagenfeld in order to evolve lighting design. Then between, 1953 and 1958, they partnered with Gangkofner during which time a vast number of models for lighting and goblets were produced, including the timeless Iris glass, which was still made and sold, well into the 1980s.

Developing numerous new techniques enabling glass lighting fixtures to be inflated, Aloys F. Gangkofner was instrumental in bringing these methods into industrial production. The art of light making had always been somewhat hampered by an inability to break free from the reliable - though somewhat rigid - ways of fabrication, but as a consequence of Gangkofner's innovative, experimental approach with good design at its core, suddenly lighting was able to become an art form in its own right.

In 1994, Peill + Putzler relocated their glassworks to Slovenia, Poland and Chechnya. Although a small number of lamps were still produced on the original site in Düren, the company was declared insolvent in 2004. The legacy Peill + Putzler leaves behind, however, is manifest in the world of interior design and styling today. Entrusting its designers with the freedom to put truly good design and artisanship into practice and by developing manufacturing techniques to realise those designs, Peill + Putzler moved lighting from being something overwhelmingly practical into an art form. Function becomes multifaceted; the lamps don't even have to be switched on to be admired.