Carlo Scarpa - the architect and his impact on interior design and style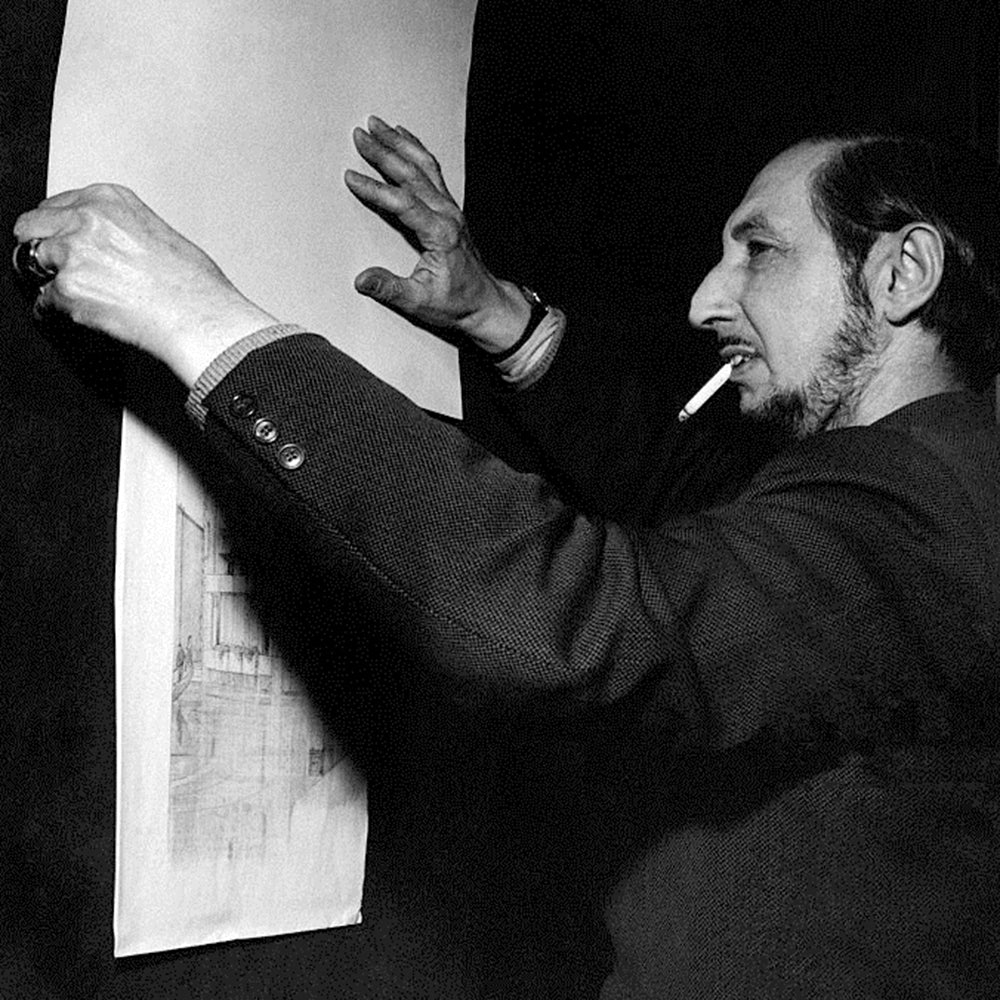 AU Bespoke was born out of a love for beautiful design and an appreciation for unique products with their own heritage; each piece in the collection has proved its longevity and is therefore not only a classic piece of design but also, a sustainable investment. But talking about making sustainable choices is easy: what exactly is the ethos behind AU and why has each individual piece been chosen to be a part of the collection?


Carlo Scarpa and his approach to architecture, in particular his sympathetic pairing of the old with the new, has given rise to some of today's design classics and provides much inspiration for AU. Born in Venice in 1906, Scarpa spent most of his childhood in Vicenza before returning to the Floating City. He studied at the Royal Academy of Fine Arts in Venice, obtaining his diploma in 1926 and then going on to teach architectural drawing. By the time he joined Venini Glassworks in 1932, Scarpa's deep passion and admiration for craft was obvious. A perfectionist, he would often stay throughout the night alongside the glass blowers in order to perfect new designs.

Brion Cemetery in San Vito d'Altivole near Treviso, Italy. Scarpa was commissioned to create a collection of concrete structures for the Brion family's private tomb. Photo by Alessia Iannace Only after World War II did Scarpa begin to gain recognition around the globe for his architecture. This, in turn, led to commissions in and around Venice.


Celebrated for his renovation of existing buildings, he certainly did not shy away from modern manufacturing materials or techniques. However, what made him unique was that he ensured equal footing was given to time-honoured crafts so that the history and detail of the buildings was not eclipsed by the modern, but instead, preserved and indeed, enhanced by it.


In the late 1950s, Scarpa was commissioned to design a display place for Olivetti products. Today the building acts as a museum for itself and is recognised as an historical building. Image via
Arch Daily


Known therefore, for his sympathetic and sensitive renovations, Scarpa has come to be greatly admired for his ability to balance what already existed with new materials, combining the two and achieving a revelatory approach in the field of architecture. Nowadays – especially in interior design – this is a popular approach, but it was almost unheard of in Scarpa's day. Additionally, the importance he placed on detail and the high esteem in which he held artisans and tradespeople were legendary. A true visionary, his approach has stood the test of time.

Detail from Brion Cemetery, photo by August Fischer

Scarpa wasn't bound by nostalgia or tradition, nor was he a slave to modernity; this is apparent not only in his architecture but also his furniture design which was also influenced by Japanese minimalism and organic natural forms. The simplicity and elegance of his designs unify traditional and contemporary elements, balancing the past with the present so that – surrounded by these objects - we can live contentedly in the moment. Scarpa's designs maintain continuity with the past whilst embracing the here and now. They transcend the time in which they were designed and can be passed on down the generations for others to admire and enjoy. And that's what true sustainability is all about.

Carlo Scarpa 'Samo' table, produced by Simon, Italy 1970s and formerly part of the AU collection.


Please visit the SHOP section of AU Bespoke to see our current carefully sourced collection of hand crafted furniture, lighting, textiles and objects. Image at top: Carlo Scarpa studying drawings by Frank Lloyd Wright in 1954. Image by Mario De Biasi.